I have been lazy in terms of writing lately. I am going to continue to be. My novel is due, completed (at least in some sense), this December. I am still kicking unborn scenes around. I need to buckle down. Instead, I'll show you what we looked like in St. Paul.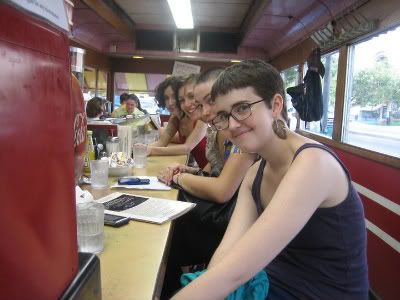 Breakfast at Mickey's our first morning in St. Paul.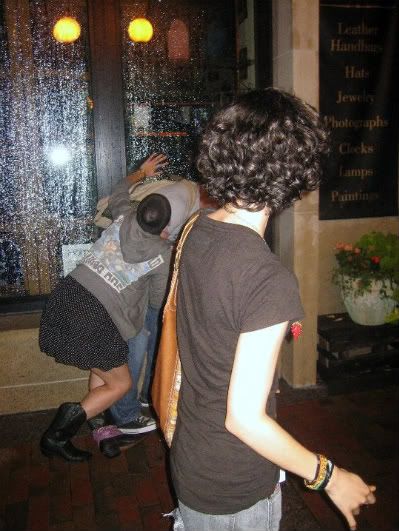 Tackling Sam through a storefront window.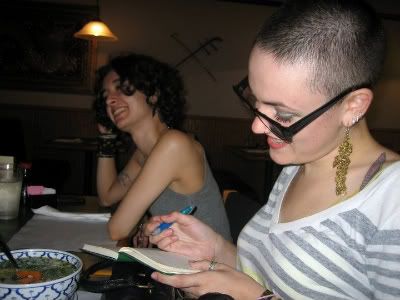 Updating the exhaustive minute-by-minute travelog at dinner before our first bout.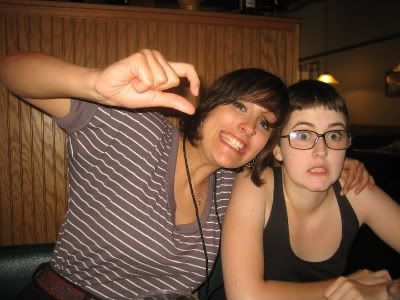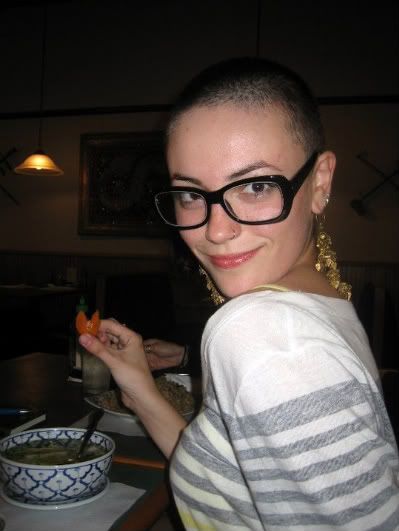 Anddddd I found a carrot flower in my soup. No joke. We sang.




Anna & Mckendy talk politics. Or something.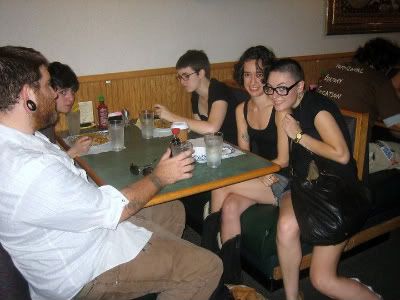 Way too much time at the same thai place...