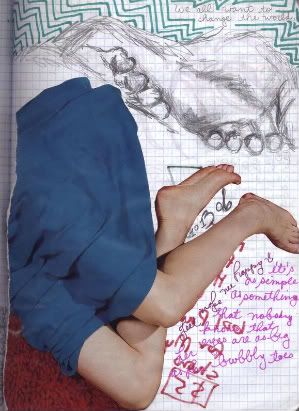 + I am writing so many poems that I am overwhelmed with pride to read on stage. When people come up to me after an open mic, be they friends or strangers, I can take the compliment gracefully and start a conversation. Not so ugly duckling anymore. More of a goofy, blinking owl trying to turn my head all the way around so that I can see absolutely everything, hooting and hollering whenever there are words to be shout at and with. I am more than okay with that.
+
C Rudz
told me last night that I have a delightfully unique laugh, and to never lose it.
+ C Rudz and
April Ranger
are going on a tour of the West Coast, bringing their sucker punch sunshine to the Sunshine State (no, not Florida) and its neighbors. If you can catch a show, you must. They will melt your faces with their talent and overwhelming goodness.
+ Speaking of face melting,
Karen Finneyfrock
featured at the Cantab last night. Not only is she a phenomenal poet and a charming lady, she will sell you socks. I kid you not. Ask her about it, cos she'll be in New England for a minute on tour.
+ I haven't even gotten to St. Paul and I'm already thinking about NPS 2011, which is coming to Boston. I am absolutely thrilled by this. NorthBEAST advantage? I think, yes.
J*me
quoted Mark Twain on the mic last night--"In New York they ask 'how much money does he have?' In Philadelphia, they ask, 'who were his parents?' In Boston they ask, 'how much does he know?'" I like to think the bit about Boston holds true. Regardless, that week of August will be
nuts
.
+ All my happies today are poetry related. I guess it makes sense, being that it's National Poetry Month.