I struggle with boots. I own far too many pairs as it is, and my collection just keeps mushrooming. Brown leather cowboys, blue suede cowgirls, black 14 eye Docs, classic Minnetonka knee-highs and on and on. And I also struggle with what to wear them with, because I pretty much just want to wear them with everything always. Even if that were to make my sneakers jealous. Cos there's a small army of them, and mutiny could be dangerous. I tread a fine line. But, at least for the moment, I have found an answer to my question of how to not keep my boots confined to perennial skinny jean pairings.
Via
Facehunter
, behold the floaty mini-dress, roughed-up boot combo: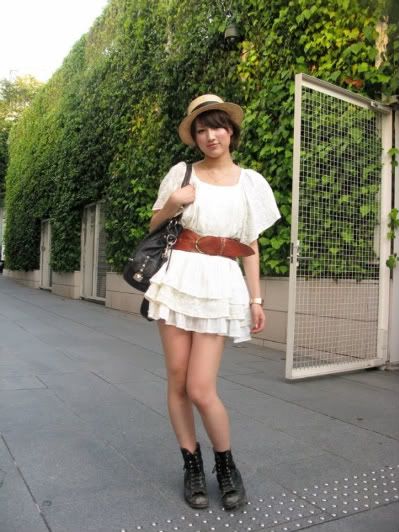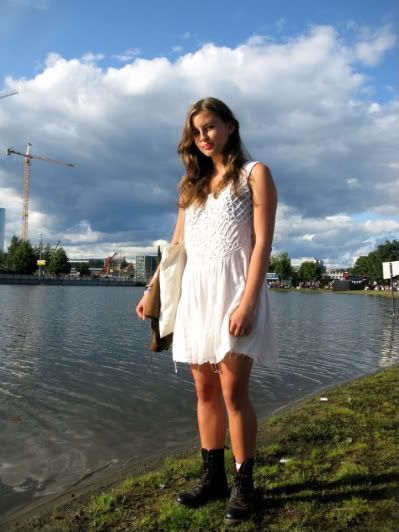 I think I am in love. I think that I found my answer to my mini-skirt dilemma, which is this: I always feel a little too dressed up when I wear mini skirts and heels, just because people my age are more of jeans and flip flops people. And my feet have not yet transitioned into adulthood (read: can't handle heels for extended periods without conspiring in the sneaker mutiny I mentioned earlier). Boots have always been my go-to in order to solve this problem. I get a little extra height and coverage while still showing my legs some love and looking/feeling great in what I'm wearing. My fall back plan for an on-the-town outfit this summer has been my brown cowboy boots, a black denim mini I bought at H&M back in May, mixed with whatever top I grab out of the closet. It has not failed me yet.
In thinking about fashion dilemmas, my haircut comes to mind. I am absolutely never satisfied in the moment, and then I end up looking back on past styles and getting nostalgic for whatever pixie or incarnation of bangs I was sporting at the time. For the time being, my plan is to grow my hair out (I know, I know, I say this every time my hair is short and then regret it again when it's long, but let me live!). From
Yvan Rodic
's visual diary, a little more inspiration: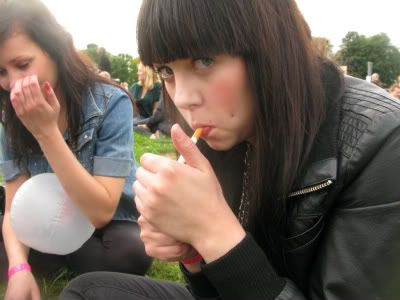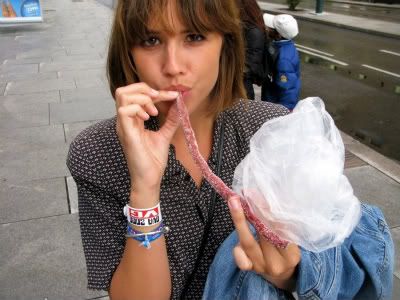 I miss bangssss. I mean, what are the two hairstyles I got back and forth between really? Short and piecey/hovering above the shoulders with long bangs. There is no middle ground that satisfies me. Which makes these transitional periods hellish.
But now that I have my homework, I'm going to out and learn how to be a fashionable misfit. And maybe even a patient one. Although most likely not.