As my summer lover affair with Providence is winding down, I'm trying to get in all the little bits and pieces I've been dying to include since I arrived her back in May. Over the past few days, I've crossed a few things off my to-do list.
Wednesday night I let myself do a little exploring before Writers in the Round at Tazza. Walking around downtown aimlessly with no real destination was something I haven't let myself do nearly enough in my months here. And I got to see this -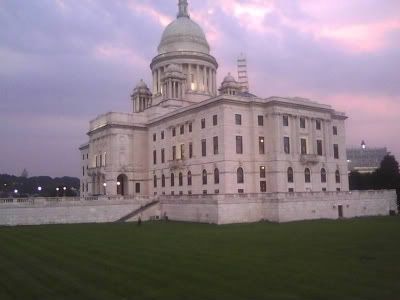 Now, Federal Hill is always incredibly striking, but the pink sky made me smile so much, like raspberry lemonade on a dusky porch or something equally as wonderful and worthy of swizzle sticks.
I've also been reading a ton more than I was even a few weeks ago, probably because I've gotten into the groove of things. Just before I have to leave of course, but I guess I'm glad it happened at all. Current reading list: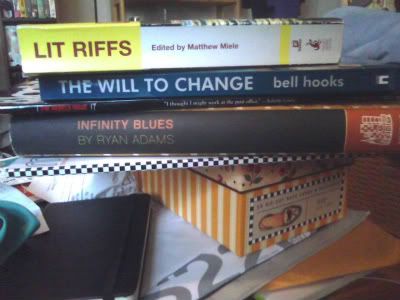 Lit Riffs
edited by Matthew Miele;
The Will to Change: Men, Masculinity, and Love
by bell hooks;
Black Book Magazine
's rebel issue (starring Evam Rachel Wood and Juliette Lewis);
Infinity Blues
by Ryan Adams; and
Metro Pop Magazine
. Not pictured (but almost always in my purse) are the latest issue of Nylon, Dave Eggers'
How We Are Hungry
, and
Hampshire Slam Collective
Fishes For Satellites. Black Book has one of the best fashion editorials I've seen in forever. It made me regret all of my high school prom dresses instantly and wish I had been just slightly more obsessed with Grease as an adolescent.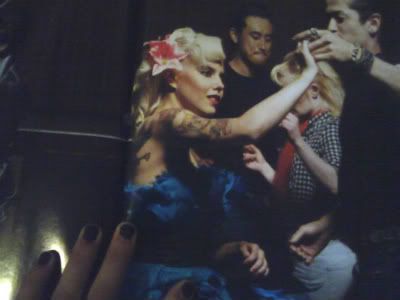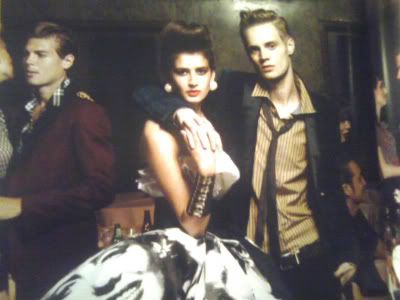 Metro Pop also had a great greaser-inspired spread that made me proud to have short hair. It also made me want to go out and buy a motorcycle, but the feeling has since passed.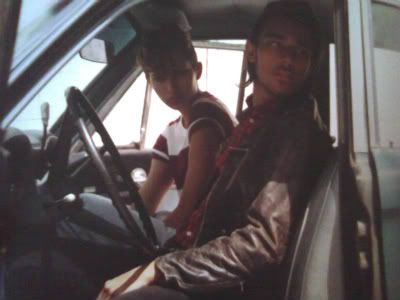 But the one rebel impulse that I am powerless against is the compulsion to get tattooed. I've been itching for one all summer and kept making excuses, but today was completely free and
Providence Tattoo
on College Hill apparently takes walk-ins (and has the best collection of traditional-inspired flash I've seen yet). So I am now freshly inked and very happy.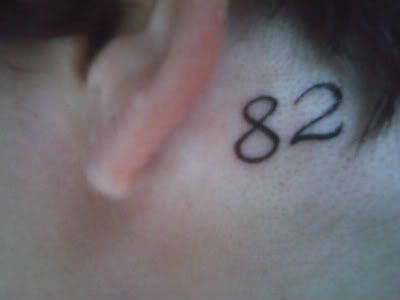 82 is my house number in New Jersey, and since moving away, I've learned it's possible for me to feel at home wherever I am. Providence is home now, but I've had glimpses of home at Hampshire and on my visits to Allston (I figure those can be attributed to the poets, but who knows). The tattoo is a symbol of that new level of comfort. And it was test drive for the parlor, because I'm in the market for an artist for when I move here next spring. Judging by the bedside manner and the impressive portfolios at Providence Tattoo, I'm fairly certain I've found the place I'll be getting my graduation present to myself come next May.
And now it's time to go pick up some tortilla chips for the leftover bean dip I brewed up as part of a culinary adventure I had yesterday afternoon.