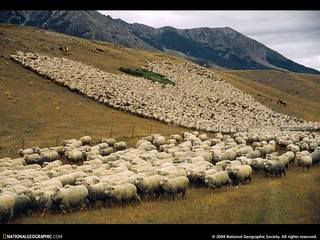 photo from National Geographic
Finishing up reading
Damon Galgut
's
The Quarry
for a class tonight, and though half my book is already underlined because of how beautiful and unexpected his descriptions are, this one on page 129 stood out to me particularly:
He saw a fence made of barbed wire and sheep following each other like people and the train passed howling through a settlement of tin shacks between which were men women children standing staring or running after the train and the wind of its passage made their fire lean backward and sparks flew up on the air.
Sigh. I really love books.