As much as New York will always be like home to me, spending the weekend in Boston proved to me that it's possible to fall in love with another city as more than a vacation spot. In all seriousness, I will be living there this summer, I don't care what kind of craziness it takes. But anyway, I wanted to take you through all of the little details that dragged me in and converted me into more of a New Englander than I ever thought I could be.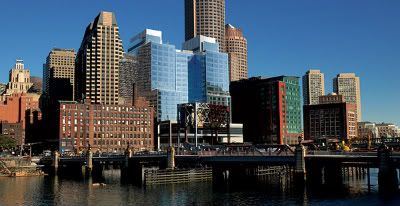 I arrived at South Station on Friday afternoon. The weather was crisp but not too cold and I was ready for anything. When Carlos, a friend of mine from the Emerson slam team, picked me up, we decided to go for a walk on the waterfront, which ended up being a reoccurring activity for the weekend, one that I was more than down with. It reminded me of Hoboken, but cleaner and on a grander scale. But then, everything kind of reminds me of Jersey anyway, so who am I kidding.
We walked to the North End, where his apartment is. Right smack in the middle of Little Italy, amazing food at every turn. I ate so well this weekend, being back at Hampshire is depressing me even more. I want to be able to walk to so many delicious places. Friday we had Vietnamese sandwiches and went to an arts benefit night at Emerson that Carlos had to perform at.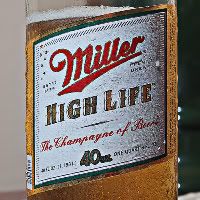 For a night of good home fun time, we got a couple of forties of the Champagne of Beers and watched several episodes of
King of the Hill
, a show I have recently fallen in love with all over again. Many laughs were had, especially my own giggling at how easily the hall window re-closes itself while I am trying to have a cigarette.
Saturday we ate breakfast (bacon, eggs, and onion all fried in the same pan, then eaten over rice), and I went to a laundromat for the first time (exciting, I know). Later we went on a long walk around the city, ending up along the water again and making our way to Newbury Street for Japanese noodle soup that can only be eaten with chopsticks. I had seaweed salad for the first time. We told origin stories and talked a lot about family and what we want to do with our time this summer. A couple beers down by the water every now and again is definitely on my list of things to do. And picnics in the park with a bottle of wine, for sure.
We then wandered through Beacon Hill, where even the 7-11 sign looks posh, and picked up a bag of Haribu Coca-Cola candies, which I had never tried before. We ate and walked some more, watched the sunset light all the buildings of the financial district up. There were moments when it was absolutely breath-taking. Back in the North End, we had Scarlett O'Hara's (cranberry juice and SoCo) and watched more
King of the Hill
.
Yesterday, knowing I had to leave the afternoon, a lot was left to be accomplished. I had never had a cannoli before, so the first order of business was to find a bakery that wasn't swimming in people and rectify that situation. We ate pastry while waiting for the T to Alston so that I could have Thai food for the first time. Many first this weekend.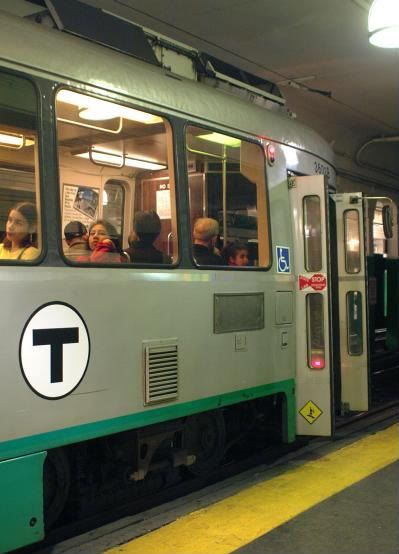 Lunch blew my mind, and in a food coma, we climbed the biggest city hill I've seen since San Francisco and chatted about the view at the top until we decided it was time to head back so I could pack and wait for my ride back to Amherst. I really thought my legs would be sore today from all the wandering and adventures of the weekend, but I feel great. In spite of a mysterious head cold, I am delighted in how I've been spending my time. If I didn't have so much homework on my plate for this week, in spite of reading two books over break and struggling to crack open a third. As I observed while home in Jersey, there is never enough time for anything I need to get done.