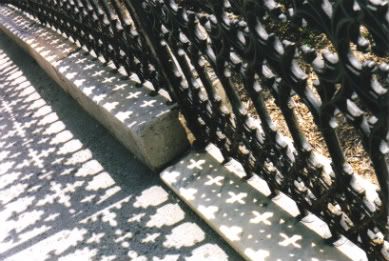 Almost August, which means that I am so close to LA. Almost August, and I am so close to not even wanting LA anymore. Things are so complicated right now.
The events of the past few days have left my mind so full that it is hard to think complete thoughts, find the beginning of an idea and follow it to a conclusion, or otherwise file it away to consider again later. I am not capable of that right now. I just miss a person. It's no longer the idea of a person, what they symbolized to me, what they are supposed to mean, like it has been for most of the summer. This is much more concrete than that. This is something I can hold in my arms and ask not to disappear. This is something that is absolutely terrifying.
A week from now, I will be a world away for a little more than a week. I don't know if I'm mentally prepared for such a thing. I am not prepared in general. I have to start packing.