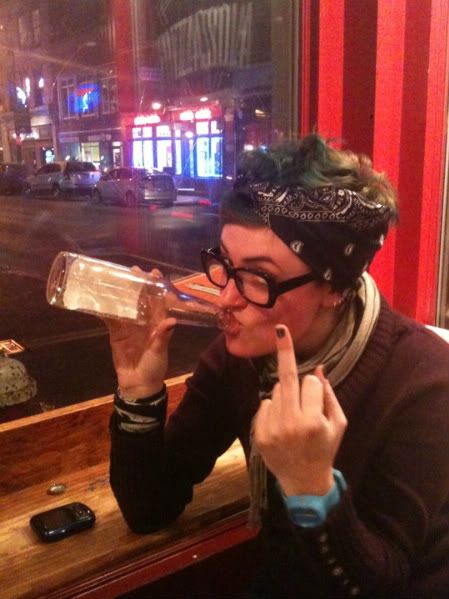 "It hurts, but I didn't listen, so I learned."
I wish I could make a collage of all the happy feelings I've had here in Pittsburgh. I've had the chance to talk, to listen, to walk, to rest, to cook, and be taken care of. To be honest, all us were dreading the amount of downtime we had here. But now that the last show has arrived, it's clear none of us really want to leave for DC tomorrow afternoon. Our time here was longer than we planned, but too short for my taste. Thankfully, I've acquired a rather magical sweater, a book of daily devotionals, and a serious appreciation for Western Pennsylvania. Like Western Mass, it is highly underrated.
Get it in Pittsburgh! We'll see you tonight at the Shadow Lounge!
P.S. Keep your eyes peeled for the recordings we've been making the whole time we've been here (AKA the No More Ribcage Pittsburgh Sessions) with our friends Justin and Drayton from In The Wake of Giants. They're make their way onto the interwebs in the near future, and we promise sounds and such the likes of which you've never heard.
"I've been livin' the dream Joe. Whatever that dream may be."