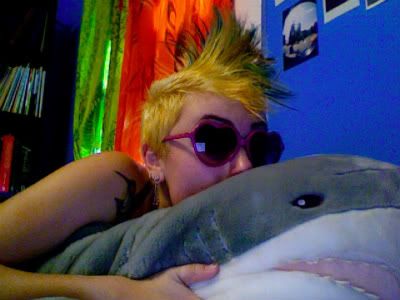 Welcome to my bed. My new, giant (even a double is giant to a girl who has slept her whole life in a twin/on couches), comfy-cozy safe haven. Welcome to my apartment. I stewed tomatoes all afternoon while I bleached and re-dyed my hair, and now I am making a potato casserole that may or may not be similar to one from the Emerald Isle trailer park I was in about this time three summers ago. Welcome to my lonely. Cassandra has gone away for the weekend, like any truly dutiful daughter. I am stuck here in the tree house, alone, waiting for something exciting to happen. I have had a summer cold for at least a week. I have switched my daily dose of Law & Order from SVU over to Criminal Intent, and am still lamenting the fact that the original series is not available for instant play on Netflix.
Welcome to my pile of financial paperwork that goes unfilled out and un-filed. Welcome to my search for a new, steady source of income. Welcome to the world of adults, Emily. We won't let you in without the proper hazing.
Things I want: more time to read, more time to write, more furniture. Small requests, right? Where we will start--a resume on Wednesday morning, and hopefully a job interview to follow. If all goes according to plan, I will slowly phase out the waiting of tables in favor of a retail outlet where I can dye my hair as many rainbows as I want and ink my skin anywhere I see fit. It does exist, even out here in farm country.
Welcome to the beginning. I am always beginning.