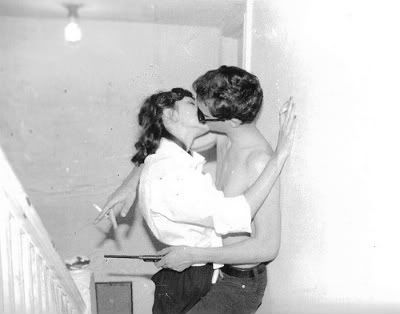 This makes me think of summer.
via DETHJUNKIE*
Papa Bear's surgery got post-poned until tomorrow. Waiting only makes things harder. I have been doing laundry absolutely all night and have just started towards doing homework. Cass is watching the Disney Hercules movie over my shoulder and I want to give up on chores and reading to join her. Interviewed for a job as a spa receptionist this afternoon. I am sure to meet some characters if/when they call me back.
I want to U-Haul the bed I bought for a six pack of beer to my apartment with the beautiful hardwood floors and set up my typewriter and my drafting table and finally feel stationary, just for a second. Just so I have a home base to push off from when I hit the road running again. Too much to ask?