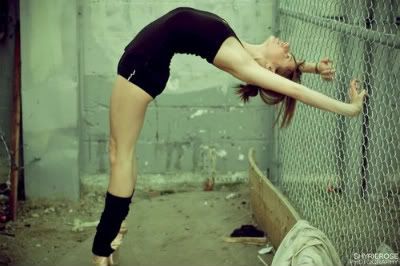 I miss ballet more and more every day. If I wasn't so broke all the time, I'd look for a studio in Western Mass and start taking classes again. Maybe I'll get a second job and do it anyway. I don't move enough.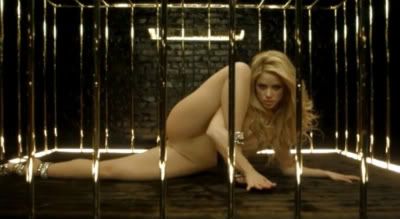 I have had various conversations about becoming a go-go dancer (mostly with SPC and Button) this week and am of the mind that a job where I get to live in a cage and listen to music the entire time might be ideal. Mostly, I relish the idea of legitimately sweating for my paycheck, as work should feel like work.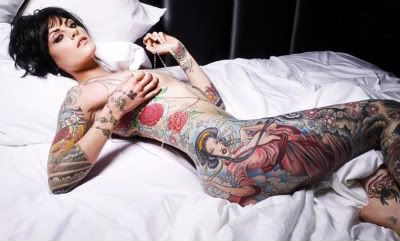 This is Julie Becker, an artist and tattooed lady from LA, in a feature from
Inked Magazine
. I was leafing through the latest issue while at Button's yesterday and getting seriously jealous of nearly every person's skin. I am itching to get tattooed again. (That was a weird sentence.) I have a litany of ideas, the first of which is one I've been planning out of love for my dad for some time now, and since all of the health tumult, that piece is at the front of my mind. But there is still quite a list that follows it.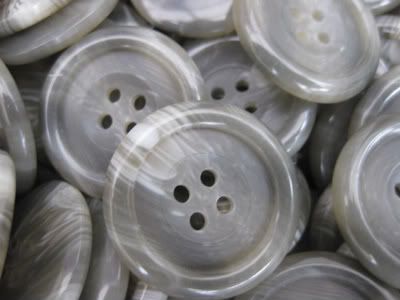 Maybe it will be a button. My best friend and I call each other "button" as a term of endearment.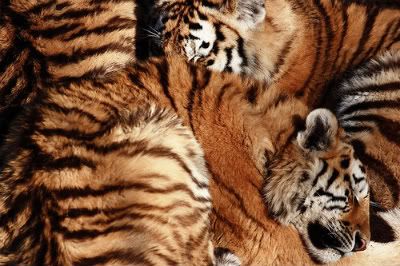 Or a tiger. I really like tigers. But then again, I am thinking of designing a half sleeve with a circus theme, so maybe I should save that one.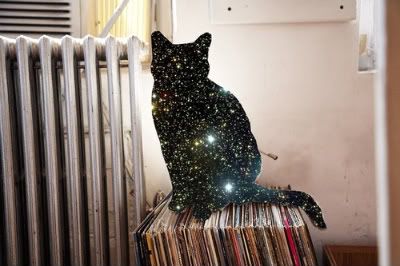 In my waking dreams, the superapartment of my near future has a SPACECAT, which is the best kind of cat, obviously. I am sure that Cass would agree with me here.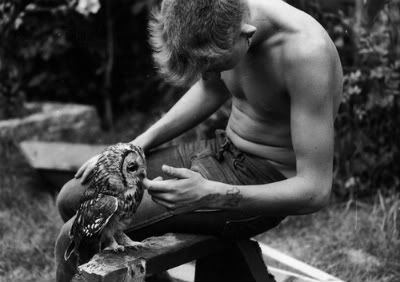 Or an owl. Because they are so squat and adorable.
I dunno. At this point, I am just trying to keep busy, listening to
Dum Dum Girls
, wanting to write a poem about singing. There is nothing more to be done. My dad goes to the cath lab today, and I'll know better by tonight what needs to happen to fix his broken heart.