1. The other day I drove into New York with Owen and my family friend Missa who is visiting from Seattle to hit up a weekly Sunday flea market on the Upper West Side. In spite of an interminable quest to locate parking (I should have known!), we had a fantastic time in the brisk but still unseasonably warm weather. I walked around all day, even after the sun started sneaking off, without a jacket. I have spent most of my time lately cocooned in ridiculous giant scarves, and it was wonderful to have them see the sun for once instead of being dwarved by the fur hood of my coat. Highlights from the blacktop shopping include a bracelet made entirely of little heads (see below, among my other daily jangles), more fur coats than I've ever seen in once place in my life, and skipping through the crosswalks with my brother. It was my first time taking him to New York without my parents, and I hope that it becomes a regular occurence, because we had an absolute blast. He's growing into a miniature adult.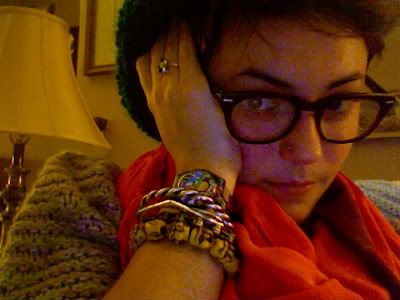 Also, there were these adorable felted slippers that were cats you put your feet in!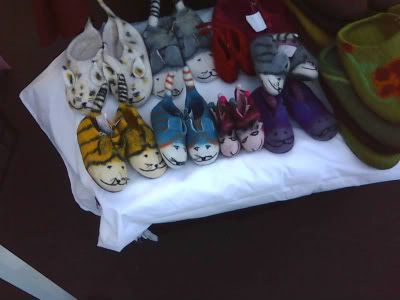 2. I don't have a bedroom at my parents' house anymore (it's a long and complicated explanation, so I'll spare you), so when I visit, I stay in the attic with my sisters. It functions a lot like the dormitory in the Madeline books--twin beds all lined up and lights out by a specific time and long talks before we all eventually fall asleep. Most of the time it's delightful--I don't get to spend much time with both my sisters at once except when we're home for the holidays--but this particular break they've both been snoring up a storm. It must be how dry the heater makes the air or something. Anyway, we have cuddle piles that look like this: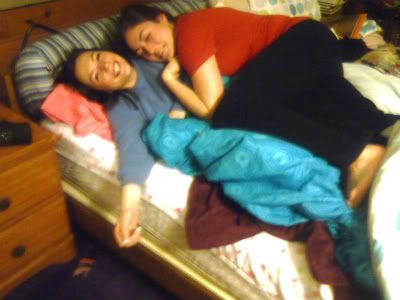 3. This year is one I'm going to treasure always as the time when I found my way back to my family without begrudging them their lack of understanding--I really am an odd duck, and to expect them to always know how to deal with that is asking too much. Since swallowing my pride several months ago, we've all gotten along so much better. I think it's a sign from the universe that we no longer get into crazy arguments at the dinner table--of what, I can't really be sure. But finally, FINALLY, coming home has shifted from a stressful activity to one that I actively look forward to and somehow manage to enjoy, even when there are hiccups.