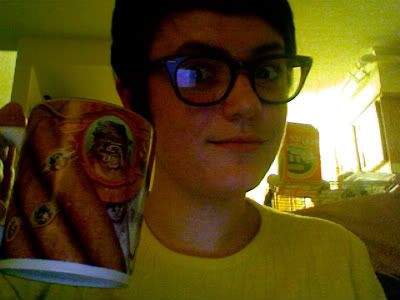 The fever pitch of the week has somewhat subsided, and now Cass and have confined ourselves to the living room (mostly because the cold is party prohibitive, or maybe we are just already spinsters) to do research for a final paper not due for another month. She is reading
Christina Rossetti: A Literary Biography
, and I am reading
Rough Magic: A Biography of Sylvia Plath
. I suppose our friends don't refer to our place as the Lady Poet House for nothing.
Other than that, peppermint schnapps and hot cocoa all around, and I welcome winter-- I dare the cold to breathe on me like it's January. Just watch, Western Mass, I will defy you. I will continue wearing slip dresses under my wool coat until the bitterest of nights, and there is nothing anyone can do about it!
We are perhaps bordering on a cautionary tale: buried in library books, enthusiastically reading passages aloud to one another, making exclamations about the ways in which women of the canon were crippled by the expectations of their environments but still somehow managed the life of a writer (too frequently at the price of great personal strife), and then, on a lighter note, getting mildly delirious--
Me: "You can't italicize a picture..."
Cass: "It's not done. It's just
not done
, Emily."