The other day I had particularly busy day at work (which wasn't without a serious stack of tips, but I end up exhausted regardless of the money) that I needed to punctuate with some serious R & R. Kaitlin and I had planned on whipping up a real dinner since so much of what we eat is either yogurt or in take out box from the restaurant, but it was far too hot to be using the stove or the oven and hoping to remain living. So we went out, bought thai peanut noodle boxes at Trader Joe's, ran some errands, and when we finally got home to eat, I made cherry mojitos. It was really lovely after such a long day. And by lovely, I guess I mean to say that I fell asleep on the couch in a ball of warmth and happiness that remained uninterrupted until about 6 AM.
Target had some strange incarnations of regular household items that I couldn't help snapping cell phone pictures of.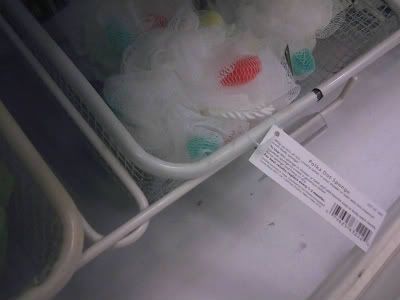 Funfetti bath puff?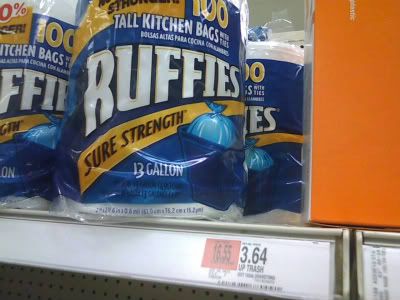 What do date rape drugs and garbage bags have in common? A name, apparently.
Towards the end of our errands, Kait and I ended up at Shaw's trolling for an ice cream cake, a search which resulted in a very hysterical interaction with the check out guy and very satisfying dessert.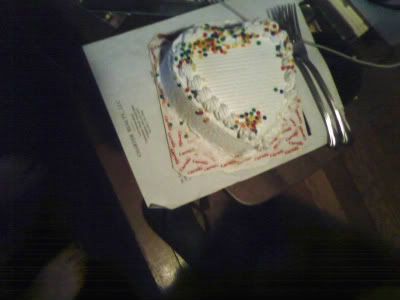 This is our cake before we got serious. I'm not going to post an after picture, although I can assure you that there is
some
left over in the freezer. Though not for long. I'm feeling peckish and work has been canceled for the day, so that means I'll be continuing to work my way through my reading list on the couch unless someone drags me out into the rainy world. And most likely having some cake.