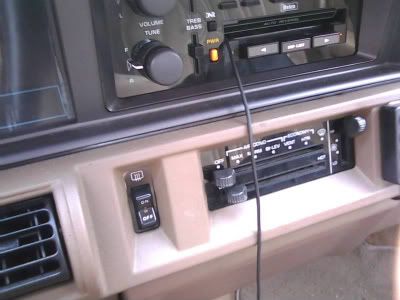 I may be absolutely, totally, and unquestionably in love right now. I know it's crazy. I don't quite believe it myself. I've been single for such a serious amount of time (the longest since...two years ago? Jeez...) that I almost didn't remember what it felt like. But I got my proof last night.
I drove to Allston, as I do most Wednesday nights, and when we were all about to hop in Wendeline and get on our way to the Cantab for an AMAZING feature and slam, among other wonderful things (like copious amounts of Cherry Coke), she wouldn't start. No matter how much I implored her. Thankfully, the walk there and back was lovely, and I was smart enough not to worry about it at the time. I love wandering around cities with friends, even more so when it takes on an air of exploring. "Urban explorer" is my secret profession after all. But what is truly amazing and hysterical and perhaps would have been frustrating to anybody but me is the fact that upon returning to Chester Street after our night on the town, Wendy started up like nothing had ever happened. Now, I know that my car is old and needs a bit of a tune up if I'm going to keep galavanting all over New England like I do, but this seemed magical to me for some reason. She was simply overheated, but that mechanical issue gave me a really fantastic journey and lots of wonderful sidewalk hang out time. It was as if she knew that was exactly what I needed to turn around an otherwise bad/stressful day. I love my car, idiosyncratic function issues and all.
In other news, the countdown to semi-voluntary eviction from Providence is getting dangerously slim. Three days left. I took my final spin up and down Thayer of the summer just for old time's sake, savoring what down time I have left. Tonight after work, though I will be wallowing in a serious pool of exhaustion, I really need to pack up my books and the rest of the ephemera I spewed all over the apartment immediately upon moving in. I hate moving. I hate moving. I hate moving.