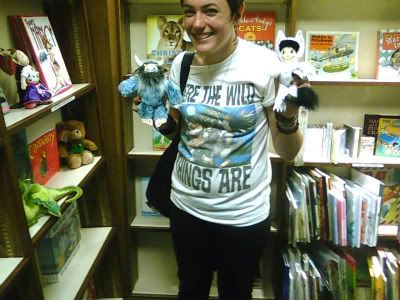 Yesterday was my day off, so I made the hike up to Allston for some quality poet time with chapbooks in hand and quarters for the parking meters. Georgie and I visited Cass at work and then squatted in the second story poetry section for awhile while I read aloud to him from my new friend
Lara Bozabalian
's book
Free
that I'd picked up at her Got Poetry Live feature in Providence the night before. He was as blown away as I was when I saw her perform (and luckily she turned up at the Cantab later on for a spotlight feature).
We found a particularly comfy nook across from the cookbooks and read for awhile, talking on and off about life and love, exchanging stories that mostly circled around Slam Collective and its many dramas. As much as we are crazy (comes with the territory of "poet" I suppose), I can't wait to be back in that space of love and support again. That's the thing I am looking forward to most about September - that and facilitating a closer and more exciting writing community on campus, but that's going to take some doing. For now, I have the surrogate Cantab family and my visits to Chester Street to keep me feeling part of things.
In thinking back on the summer and how my writing has begun to speak for me a bit, I'm getting more and more excited. When Ryk booked me for my GPL feature, I thought he was just being nice, but having seen the kinds of people he books roll through Providence, people like Lara and Ryler and Simone Beaubien (the awe-inspiring slam master at the Cantab reading), people I really respect, I feel completely humbled and honored at once. But it isn't just that. I've had Lara and Ryler and Simone and lots of other people approach me after open mics and such with great things to say about their response to my work. Just last night, Tom Daley, a Cantab staple who runs writing workshops in Cambridge, came up to me to ask for a copy of the poem I performed. I would have been floored if it had ended there, but to his request he added that it was the best piece he'd heard at the Cantab in months. I couldn't quit smiling after that.
All these things happening in my writing career have me more and more confident in my decision to submit to Write Bloody this January. It's going to take a lot of work and preparation and I'm trying to be very realistic about my chances of anything serious coming from it, but I know it can't hurt to try.