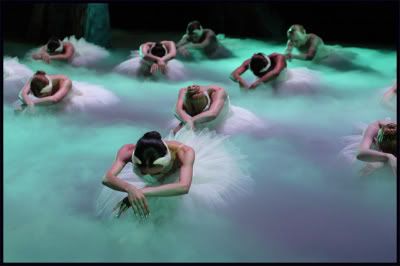 photo from Eric Antoniou
My longing to dance again is manifesting itself around every turn. I am in the midst of revising a piece for my fiction workshop portfolio, and while one of the characters was always a former ballerina, I am finding more and more reasons to write about ballet within her sections. I just spent the past twenty minutes reading about various incarnations of
Swan Lake
and the many possible origins and different endings that exist for it. I want to see a ballet so badly. It's been far too long.
Instead of thinking about high culture though, Cassandra and I are going to see
Mallrats
at the mall tonight. The irony of this is not lost on us. The experience will most likely make me nostalgic for New Jersey. I'm trying not to think about it too much.