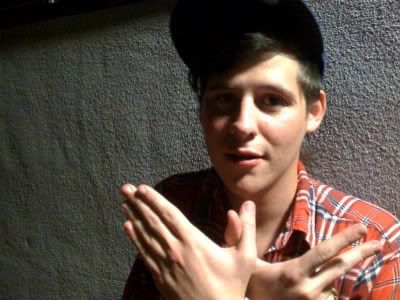 Current musical obsession:
Wavves
. I know that there's been
internet buzz
. I definitely read about him in Nylon this month. I definitely understand what all the fuss is about - but honestly, his music reminds me of a fuzzier version of Alec's. Cassandra and I had something of a lo-fi listening party while taking a break from watching
Beauty and the Beast
and agreed that to have his album on vinyl to listen to on headphones while lying on the floor in the intense heat of air-conditioner-less summer would be something close to perfection. A more sinister version of the Books, at least in a way. Hence the obsession.
At any rate, it is long past my bedtime, and I'm finding it impossible to sleep. Maybe read
more articles
and wonder why I've never been to San Diego before? If these are the kinds of
sounds
they make there, I have been missing out on something wonderful.