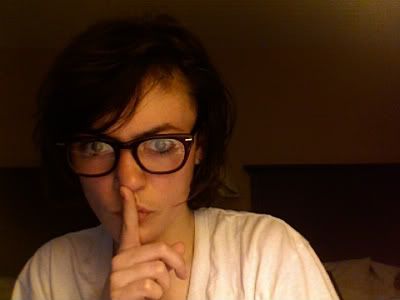 Promise not to tell anyone? Okay, here goes. Men will be boys. That's all for that.
In real news, Philly has been wonderful to us thus far, and tonight is the last night of festivities, so I plan on making it outrageous. The first night, we came in dead last in our bout, in spite of the audience absolutely loving us. Listen up, because I'm only going to say this eight billion times: slam doesn't make any sense. I was proud of how we performed our shit though. Then we went to watch Emerson's bout, which they rocked so hard, coming in first. Then it was time to get drunk. I had a lot of Soco, then piled on some Colt 45, and the combination did me no favors. I spent most of the night on the bathroom floor arguing with myself about many complicated things. A lot of crying happened.
Day 2: We ate lunch at a really fantastic Indian buffet (that was amazingly cheap as well), took second in our bout, and commenced partying for the second night. The cipher in the lower lobby of the hotel was lame, so we started our own with Emerson in one of their hotel rooms, which was awesome. I read a new poem that I am incredibly proud of. It was an alright night, although there is a certain amount of drama that refuses to resolve itself. AJ and I stayed up far too late for our own good, a large portion of that time spent either hanging out on the hotel smoking porch with Connor Dooley and company, or sitting on the floor in the hall talking about how retarded everything has been since we got here.
On our way to watch the first semi-final bout, we ran into two of the guys from Wyoming that we talked to last night, and one of them said (and this is really a quote), "So I didn't have the guts to tell you this last night, but you are delightfully gorgeous." In retrospect, I should have punched him, but I was feeling more flabbergasted than feisty at the time, so he didn't get what he deserved. Saying something like that to someone, especially when you're here for what is basically a writer's convention, is like telling them that the only thing you care about knowing is their face. It's really frustrating trying to be taken seriously when all anybody's willing to do is eye-fuck you. Poets are such hypocrites.
Finals are tonight, which means there is going to be straight up insanity in this hotel later, because everyone is going to be trying to get in one last night of partying. I can only imagine what all of it will look like.
I kind of can't wait to go home tomorrow morning. I really just want to be in a less manic state, even if it will only be slightly less manic. I have to go to court on Tuesday. Goddamn.