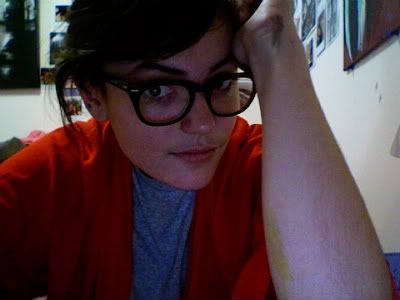 Last night at the Union Street venue in NoHo (aka, Kevin's basement), I spent a good couple hours painting, something I haven't done in a really long time. As you can see, I still have evidence of the escapades on my arm. It was the first time I painted anything since probably December? Yes, December. Some of you may recall the
shark attack painting
I made for James for Christmas, or the ghost/skeleton
purple painting
I resurrected from my high school portfolio and finally finished. Since those two endeavors I haven't picked up a paint brush. It felt good to get back into. The old and familiar typically does.
Speaking of Union Street, I have a feature this Thursday night, so if any of you are in the area and want to hear some poetry, please get in touch with me. Esme Vaandrager and Shira Erlichman are also featuring. So yeah, shit's gonna be crazy. Hopefully some minds will be blown.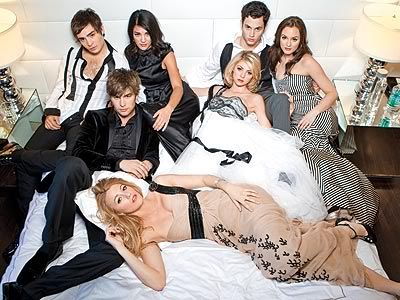 In other news, tonight I am attending a Gossip Girl theme party. Now, it's confession time. I read at least three or four of the books under my chorus desk in high school (I was a soprano and Mr. Ajalat was constantly trying to coral the altos, which was excuse enough for me), but I have never watched the TV show. My little sister Chrissie is obsessed. Apparently my friend Peter is as well, hence this costume party. A friend of his is throwing it, and he is apparently dressing up as Chuck Bass. I had to do some Google image searches, but I think I've come up with a fairly solid Blair-type outfit, consisting mostly of clothing I was about to drop off at the consignment store. It has been years since I've worn a pleated skirt. I promise to provide pictures of all of this wackiness at some point in the near future.
Also, Maggie will be here!! Again!!!!