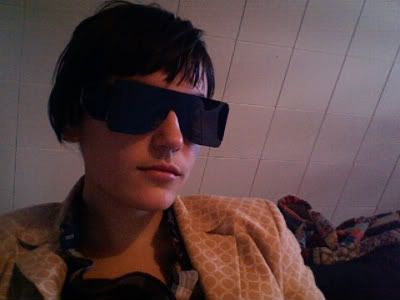 If I keep wearing these glasses, no one will notice that I'm a Replicant. Although, the fact that it's no longer 1982 might give them some indication that something is afoot.
In less silly news, I have to get glasses for reading (hence the current Blade Runner eye wear - I just had my pupils dilated and will not recover for several hours). I am torn between these two:

Ray Ban Rx 5112 in Tortoise

Shuron Freeway in Brown Smoke
Any opinions? I would love either of them, and there is no way I can get both right now.