I just got back from my little brother's middle school Christmas concert, and I have knitted half a scarf in addition to realizing that the nativity story is really depressing. Mary was knocked up before she got married, which made her worthy of stoning back in the day; Jesus was born in a stable; the only place they had to sleep was a pile of dead grass; and on top of all that, their reason for traveling was to pay taxes. What a shitty way to enter the world.
Anyway, in trying to take my mind off of things, I have come up with a sorely belated but pretty necessary Christmas wish list. Here goes, further inroads to what I cannot get enough of. Incidentally, every single thing on this list is a book.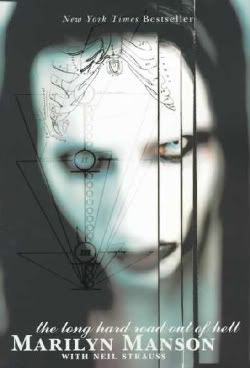 Is it obvious that I'm obsessed with Marilyn Manson today? If it isn't, maybe you haven't been paying attention. I spent a large portion of this morning watching him in various interviews and music videos, and not only is he incredibly articulate, but it's intelligence presented in a very confident and self-possessed manner. I was reading the first few pages of this book on Amazon this morning, which I didn't even know existed until today, and the way he talks translates beautifully onto paper. And it doesn't hurt that he starts his memoirs with the story of discovering his grandpa's collection of porn. I need to know more, immediately.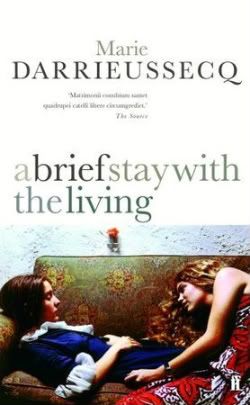 I always used to feel cheated when reading translation (Tolstoy being my only exception, because there are so many translations to choose from), just because a good writer chooses language so carefully and trying to force that careful selection through the filter of a completely different vocabulary seems vulgar. However. I read the first thirty or so pages of this book for my fiction workshop this semester and nearly died from how delicious it was, even translated from French. It made me appreciate the artistry of re-imagining a story to fit the words someone's brain thinks in. I couldn't tell you if that was the translator's doing or the sometimes-cerebral content of the book. This is an item on the list I know I'm getting for sure, in spite of its being out of print in America, and I cannot wait to devour it and then go back to savor each word individually, thinking about all the ways the sentences could be translated back into French.
We know very little about Bob Dylan's real life, probably because of what a fabulous liar he is. He lies and we just eat it up, not caring whether or not there is any grain of truth to be had. But honestly, I'm curious. Maybe his former girlfriend could shed some light on the man, because I think the myth and the legend are pretty clear.
I am a grandma already, but then, I have been this way since the age of 11 when I first learned to knit. I am just now learning to appreciate the skill, but I have zero time and fluctuating patience. Therefore, I need a steady primer of projects that will only take me one ball of yarn. That way, I finish them before I get frustrated or lose interest. Genius.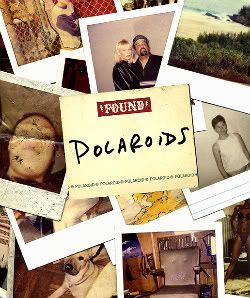 I may or may not have written about this book at some point. It matters not. I love Polaroids. I take plenty of them. My walls at school are plastered with them. But what I really love is how personal they seem, and what I really want is to see the pictures other people take when they only have an instant to do it. There's a livejournal community for this, I'm sure, but I want to be a selective voyeur I suppose. Sadly, I can't justify buying a coffee table book when I have no coffee table to put it on. I should have kept this philosophy in mind when I bought a vase at the hospital thrift store this afternoon, but I digress. I need to know the intimate moments of strangers, it is a weird compulsion I have. It's why I love
Post Secret
, it's why I love the movies, it's why I love blogs. I like reading people from a distance. If this is a weird thing to like, I apologize, but I'm really just being honest.
And with the holiday nearly at hand, there is so much left to do. I still haven't finished wrapping gifts, how could I possibly have the audacity to blog so much today? I guess the suburbs are really getting to me. Oh, and I ordered the second pair of frames a couple hours ago, just in case anybody needed an update.