So since I am in a poetry mood as of late, here is something that poets everywhere should be excited about. That people in general life should be excited about. Cameron Crowe says, ""Infinity Blues is Ryan Adams at his personal, unforgettable best. Strong and beautiful and funny and pure. Like all his work, it's soul poetry of the highest order." I cannot wait. One month from now, and I will have it in my hands. Too wonderful. Just in time for holiday reading. I have a feeling that I will retreat to my cave and devour it in one sitting, and then reread it many times over.
How could you
not
want to be inside the brain of this man?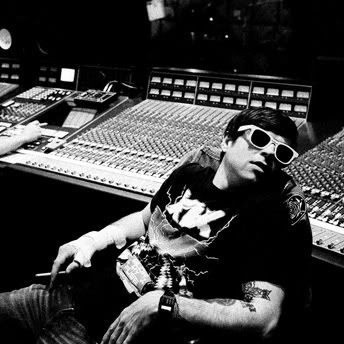 I am endlessly fascinated and inspired by him.
Also, I printed out another chapbook, this one full of family poems. I wish my stapler didn't hate my life, or it would be completely finished without the aid of thumbtacks.