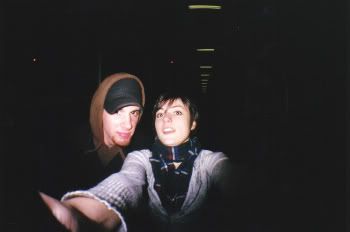 Halloween is just around the corner, so I thought I'd whip out a picture from a World Inferno Friendship Society show about two years ago, maybe more. Because they seem Halloween appropriate. Also, Matt texted me last night just to check in, and I was looking through pictures of us and getting nostalgic just now.
I am on track with all my work, but I feel mildly ridiculous, because I lost my ticket voucher for Halloween. I've been cleaning my room mercilessly the past few days, but it still hasn't turned up. This upsets me.
Oh well. Shower, and then back to business.