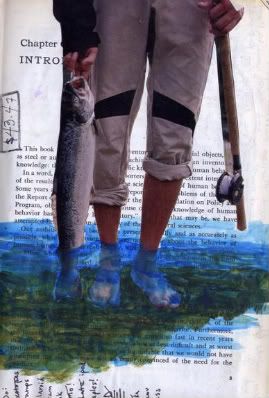 I'm back from my Left Coast hiatus, and I'd like to say I feel refreshed. But I think it's impossible to feel refreshed after a red eye that got delayed two hours. My neck hurts, and I am so over-tired that napping doesn't seem to help at all. Seeing James again jogged my memory about a lot of things. We always have such a good time together. He is probably one of the only people I can lay around with all day, completely un-self-consciously. We watched so much, and I really really missed that. But falling back into old things wasn't the only comfort food to be found. I realized that over the course of the past year, he really has been my best friend. When we talk, he genuinely cares about what he says to me, how he says it, and what will happen to me if I follow his advice. Lately, everyone else has been so flaky (or, in worse incarnations, catty, inconsiderate, or just plain rude) that I had come to expect it from everybody, including the people I trust the most. But now I remember why Hampshire evened me out so much. I need to be back there, so that the people I know will look out for me are kept close.
This summer has been a learning experience, more obviously than any summer in recent memory. So many people have come and go and changed for the worse and the better. When it comes to trusting people, I have adopted that old saying about giving a man a fish. If I make things too easy, I'm going to have to give too many second chances. Making people work for trust is the only way it really means anything.
Now if you'll excuse me, there is some seafood salad in the fridge that I need to attend to. I'm not handing out fish, but if somebody wants to give me some, that's fine as wine.