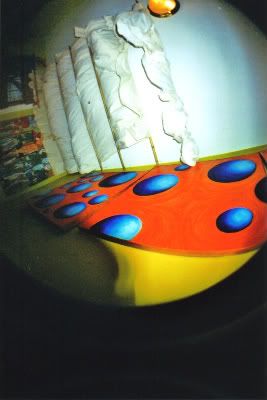 Packing my suitcases for the first legitimate vacation I've had since the summer before my senior year of high school. And it's to the same coast. There was an earthquake recently. My world is tumbling down and reassembling faster than the time it takes for me to wait for the aftershock. I have a tan line from keeping my fingers crossed. I have three burns on my arm from a dare. I have a hole in my heart that's filling up so fast that I think I might explode.
The coming weeks will require a lot of tact, restraint. But really, all I need is to stay loyal to this recent complete lack of inhibition. I need to be that honest person that everyone loved so much last fall. I need to be that honest person that I have been for the past week. I need to find her, because she knows what she wants. She knows what I want. I know what I want. I just don't want to step on toes. Especially not my own.
I have been looking at things in a strange way lately, but I love it. If I had the power to do anything without consequence, I would push Montreal and Amherst, MA to within ten miles of one another. That way I could take the PVTA to a bar and actually be able to drink. With someone who will be too far away too soon.
Beginnings and endings are blurring together.