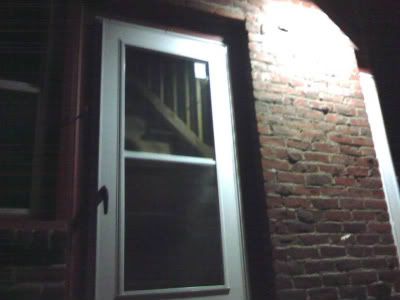 So it's done now. I had my last cigarette on our porch the other night, and now that I'm back in Jersey for a brief family visit type layover situation, it is truly done. I sat in the sun all day and read, the way I wanted my afternoons to be back in May. The Rhode Island rainy season definitely conspired against me there, but I'm attempting to make up for lost time now.
I'm currently burying myself in non-fiction and self-help books as a detox in preparation for the most serious undertaking of my academic life, also known as Writing A Novella. Today I read
The Last Lecture
in one glorious golden afternoon sitting, and tonight I am tucking in to
Julia Child's My Life in France
, which is already witty and wonderful. But in the background, I am making my preparations for said novella, which at the moment means paring down and building up my Netflix queue with every vampire movie and documentary I can find. Suggestions are more than welcome. I've already added the bulk of
this list
, but I'm still trolling for more titles to contribute to my full immersion into the genre. This is going to be the best year ever, when watching True Blood will count as research, when I get to dissect the theoretical implications of manipulating the politics of fictive worlds. Yes, yes, and double yes!
And apparently there is History Channel special on Dracula playing in the living room right now, so you know where I'll be.