Greetings from Ortonville, Michigan. The Lady Poets are taking a day of rest before continuing on our way to world domination (fingers crossed), and that day of rest is turning out to be glorious. First off, check out this good looking breakfast:
It goes quite well with the good looking morning we woke up to in a bed that felt like a cloud, a mattress so soft that I slept like a rock. Not that that makes much sense. Anyway. Sunshine so perfect you get drunk just looking at it:
And now, a selection of entries from the road trip log thus far, a minute-by-minute record of the strange things said, done and seen on our way to Nationals.
9:28 AM
Bumper sticker: "Nashua belongs to Jesus Christ." Sweet life, Trashua. I thought you were the meth capital of New England...
1:40 PM
First Amish sighting. "Are they even allowed to wear bright blue?"
2:14 PM
Who parks this beauty at a Pennsylvania McDonalds??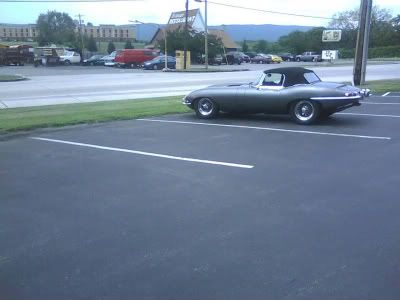 2:28 PM
"Are we still in Pennsylvania?"
"Yes, Pennsylvania has child-bearing hips."
5:08 PM
Ohio. Also, "No Scrubs".
7:19 PM
Speeding ticket.
7:34 PM
Ohio: where the cops are all assholes and the gas stations are too far away.
8:12 PM
My first nuclear power plant.
9:44 PM
Big Beaver Rd
Exit 69 A-B
I-75 N
Fo realz.
And because I just said Pennsylvania way too many times, here's a song about it: