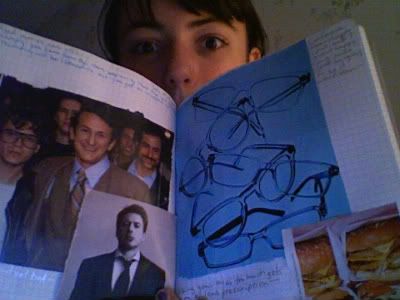 I am in the midst of doing a paper journal retrospective about the things I learned in 2008 (see above half-finished pages), and when it's done I'll post the list here. Current major topics include robots being capable of emotion, pleasant surprises, and the short-comings of the human eye. But they will probably get more weird as my brain has more time to sit with the theme.
It was so cold here in Redding last night that a can of diet Coke exploded on the floor mat of James' car. I found it this afternoon when we were on our way out to lunch, and then to the movies where we saw
The Reader
. Expect a review in the next couple days. Until then, stay warm if it's cold where you are, and if it's not, then I wish we could trade places, because New England means the heat is on high. And it's causing nose bleeds. I'd really rather not deal with such things, especially at the opening of a new year.
Back in class on Monday, and I can hardly wait!